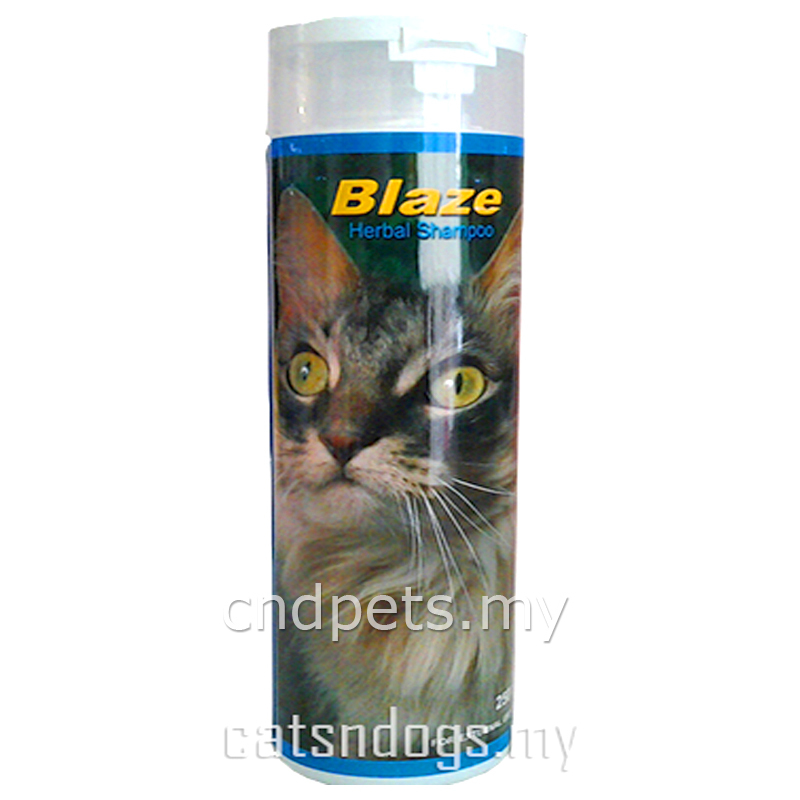 Blaze Herbal Cat Shampoo, Pest Treatment, 250mL, GS031
Blaze is a herbal shampoo for cats and effective for a total skin care. Enriched with Aloe Vera and other herbal ingredients with anti-fleas and anti-fungal properties. Blaze shampoo cleans your cat's coat thoroughly and prevent it from odious smells. Blaze formula reinforces and restores cat's coat as well as replenishing the natural protective oils to help minimize shedding. Promotes hair growth and manage pest infestation.
Directions of use:
Using clean water, wet coat thoroughly. Apply shampoo from head to tail. Gently massage deep into coat and skin. Allow shampoo to remain on pet for up to 5 minutes for maximum benefit. Lather well into coat. Avoid eyes and ears. Rinse thoroughly and towel dry. Repeat as needed. Safe for frequent use.
What's in the box?
1 x Blaze Herbal Cat Shampoo, Pest Treatment, 250mL