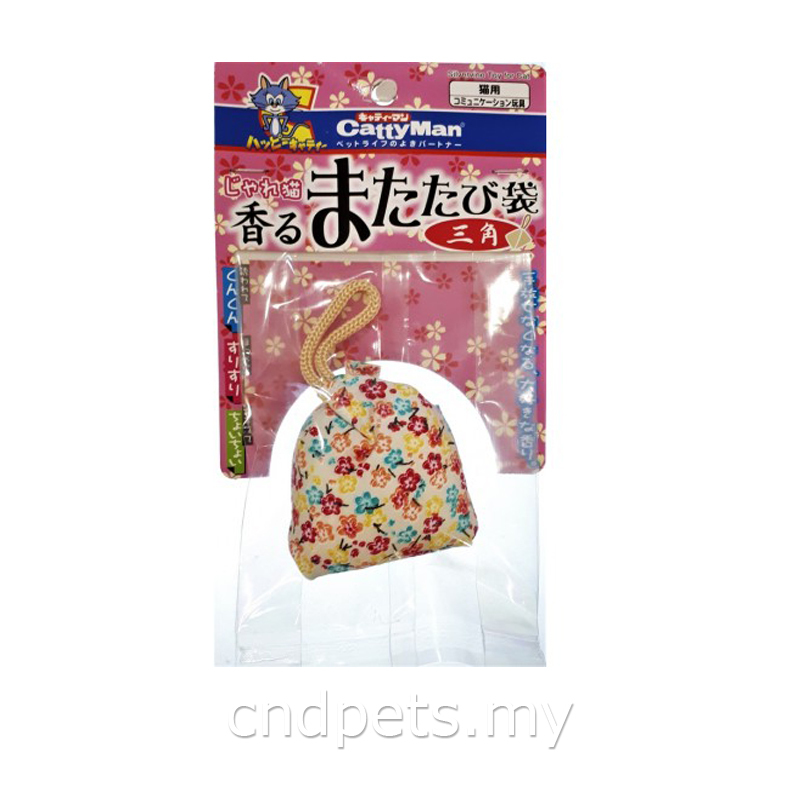 CattyMan Jareneko Aromatic Silvervine Toy, Triangle
Contains Silvervine (Matatabi) that cats just love

Size: 20cm x 3cm x 11cm

Made in China

Cute Japanese motif pouch
Irresistible cat toy in a size that is easy to play with. Contains Silvervine (matatabi) that cats just love to easily grab their attention. A cute pouch type with a Japanese motif that you'll cat will want to play with.
Cats have different reaction to Silvervine. Please confirm cat's health before playing.
Silvervine smell will fade gradually.
Directions:
Hold the pouch and let your cat smell it
When cat shows interest, just toss it and let your cat plays with it
Ingredients/Materials: cotton, polyethylene, polyester, silver vine fruit.
What's in the box?
1 x CattyMan Jareneko Aromatic Silvervine Toy, Triangle