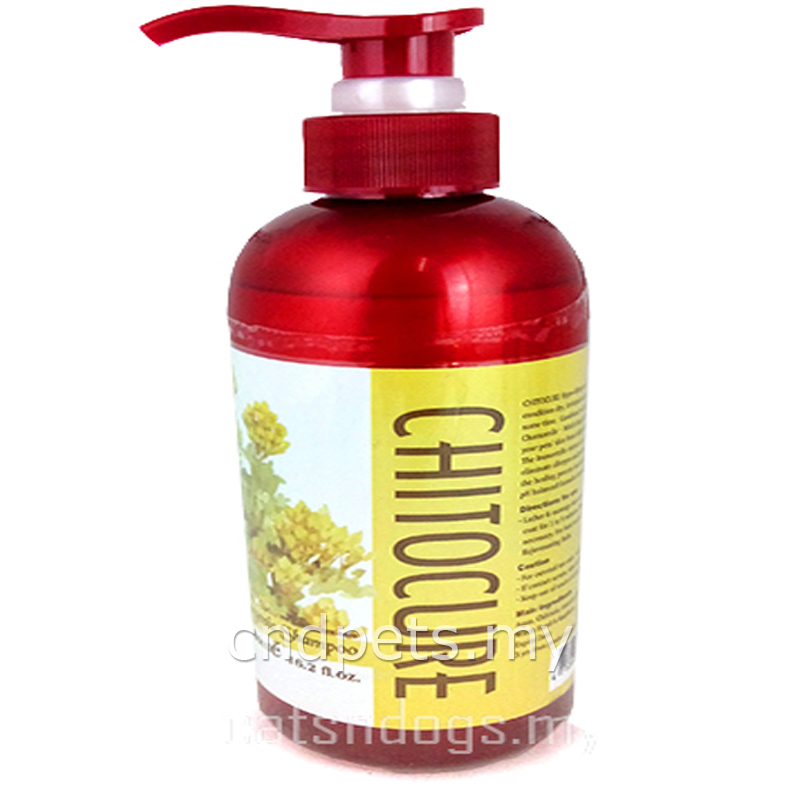 Chitocure Hypo-Allergenic Shampoo, 480mL
CHITOCURE Hypo-Allergenic Shampoo is formulated to condition dry, irritated skin and relieve itching at the same time. Combined with Chitosan and extracts of Chamomile、Witch Hazel & Raspberry, it will protect your pets' skin from inflammation and alleviate allergy. The Immortelle extract can stimulate immune system to eliminate allergen and promote defense. It also aids in the healing process and repairs skin. Its non-irritating & pH balanced formula cleans and conditions the coat.

Direction for Use
Lather & massage into wet coat and scalp.
Leave on coat for 3 to 5 minutes.
Rinse thoroughly and repeat if necessary.

Main Ingredients
Aqua, Chitosan, extracts of Immortelle, Chamomile, Witch Hazel & Raspberry.
1 x Bottle of Chitocure Hypo-Allergenic Shampoo, 480mL