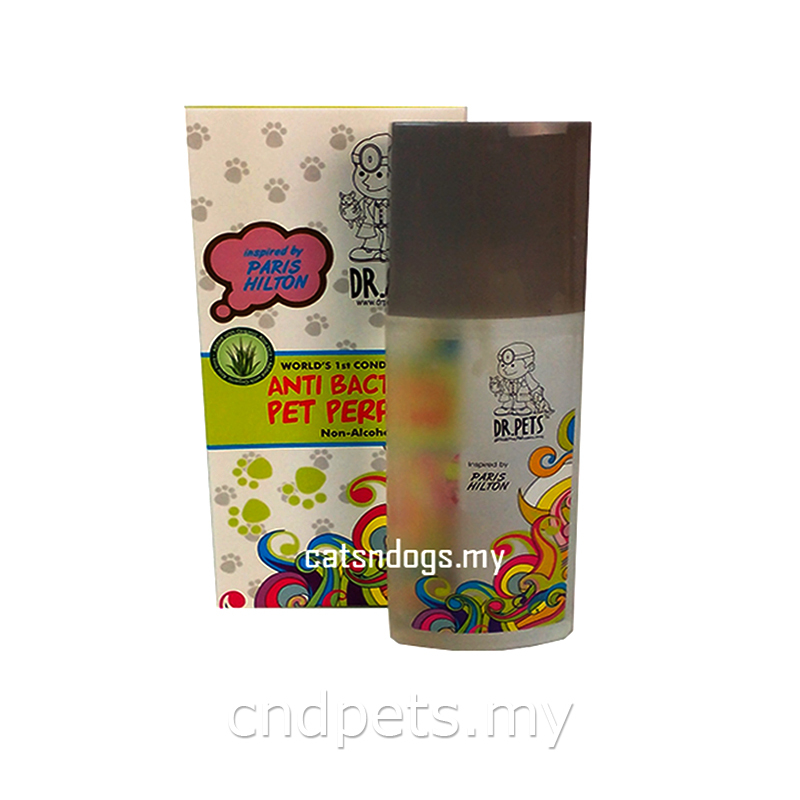 Dr. Pets Anti Bacterial Pet Perfume, PARIS HILTON, 50mL
This product marks a first-in-time creation of a World's first organic, anti-bacterial and non-alcoholic pet perfume that is enriched with 100% Organic Aloe Vera Extract. It's main function are to get rid of bacterial, smoke, sweat and moisturizes the coat with a UV shield lightweight leave in conditional.
Directions:
Spray to smoothen coat and smells freshly expensive whole day.
What's in the box?
1 x Dr. Pets Anti Bacterial Pet Perfume, PARIS HILTON, 50mL