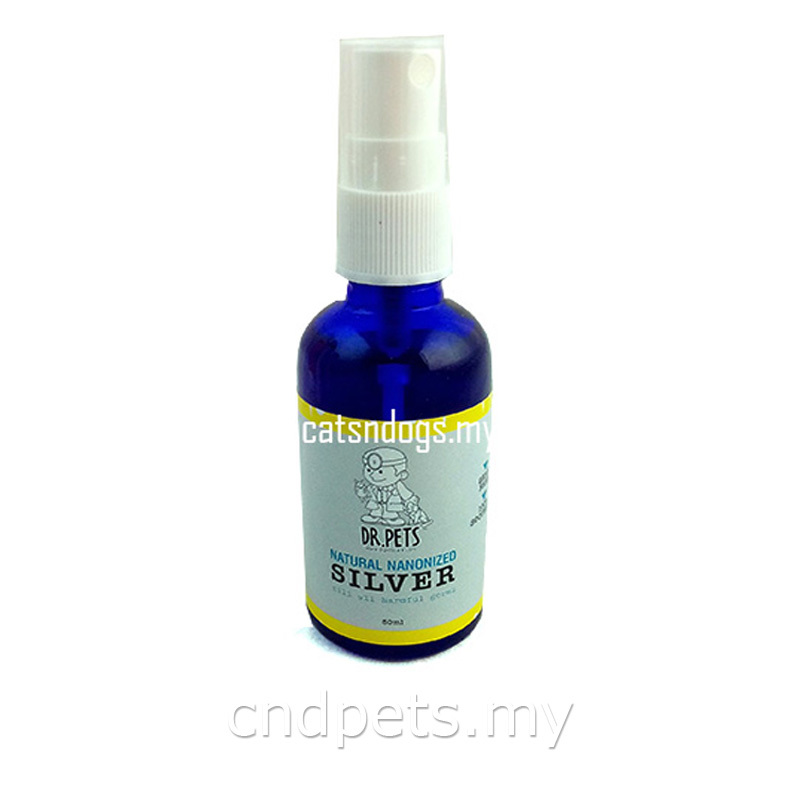 Dr. Pets Natural Nanonized Silver, 50mL
Germ Free
No Stress
100% Soothing
No Smell
100% SAFE
For cats and dogs
This 100% pure natural and odorless formulation eliminates all harmful germs that may cause painful infection.
It cures all eye & ear infection, pet skin infection, yeast infection, skin lesions, rashes and the germ free cleaning of pet wound.100% safe and soothing.
How to use?
Spray on infected areas, wound and all possible contact points such as ear, eye, nose, paws etc and wipe dry.
Ingredients:
Ionized water and pure NANOKILL.
Expiry: 11/2019
What's in the box?
1 x bottle of Dr. Pets Natural Nanonized Silver, 50mL