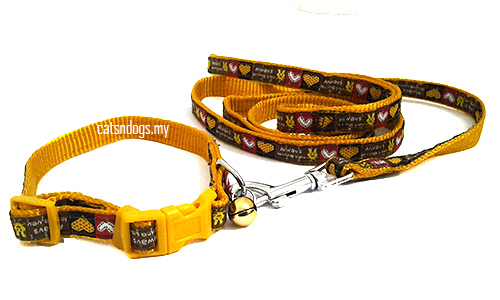 Fabric Collar& Lead with Bell, Always Loving you, Yellow
Matching collar and lead set for easy transport of you pet without the use of pet carrier. Made of nylon sewn beautifully with fabric on top of it.
Collar comes with buckle, D ring and a cute bell.
Collar measures 21cm – 33cm Length and 12 mm Width. Lead measures 12 mm in width and 117 cm Length. Width is best for kittens, teenage cats and adult cats.Also suitable for small dogs.
What's in the box?
1 x Fabric Collar& Lead with Bell, Always Loving you, Yellow