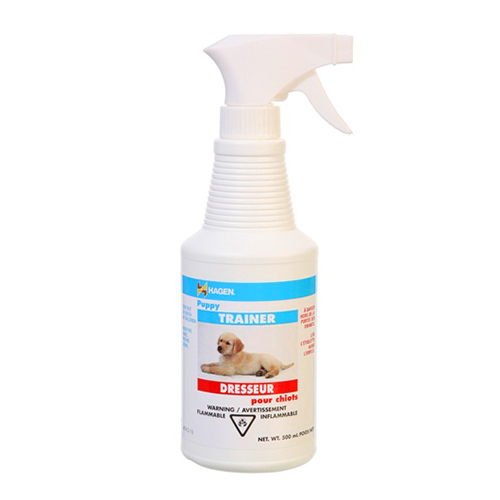 Hagen Non- Aerosol, Puppy Trainer, 500 ml, RD110
Use Non-Aerosol Puppy Trainer to ease the transition of house training your puppy.
Directions:
Shake before using. Spray Hagen Puppy Trainer onto a 4cm to 8cm diameter spot on the newspaper or mat your puppy void on.
Expose your puppy to Puppy Trainer during periods such as after feeding or awakening. Replace soiled paper or rinse off mat after puppy has voided and replace with fresh material. Gradually move outdoors so that your puppy will be trained not to void inside house.