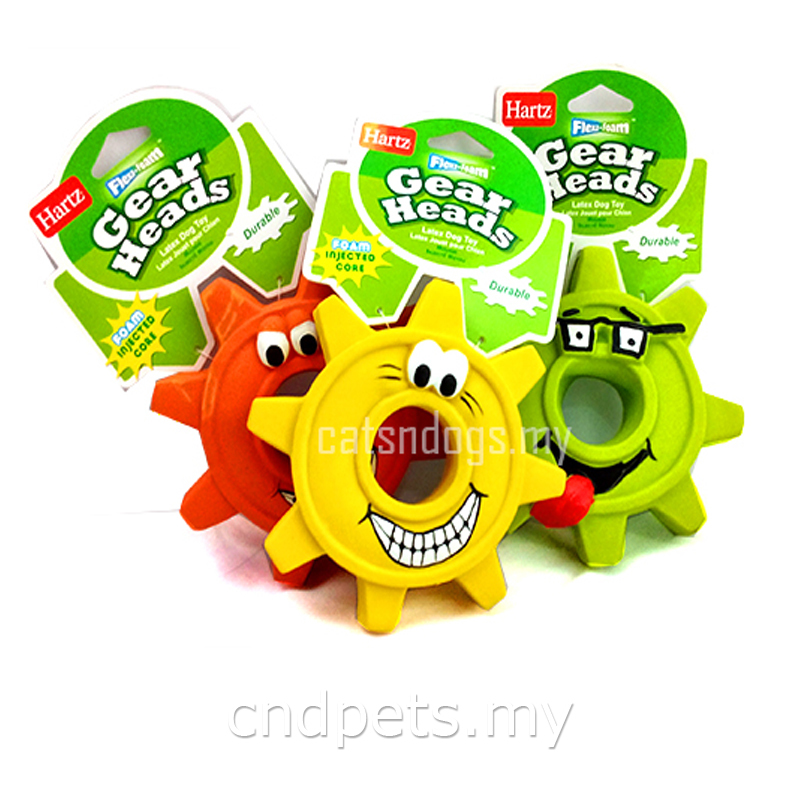 Hartz Flexa Foam Gear Heads, Large
Hartz has designed this unique product with a traditional latex exterior and a special foam polyurethane filled interior. This brand new combination of materials provide additional durability and texture for chewing fun. It makes squeak sound when chewed.
Toy measures approximately 10-14 cm diameter and 3 cm width.
Comes in various colors.
What's in the box?
1 x Hartz Flexa Foam Gear Heads (with your color option)