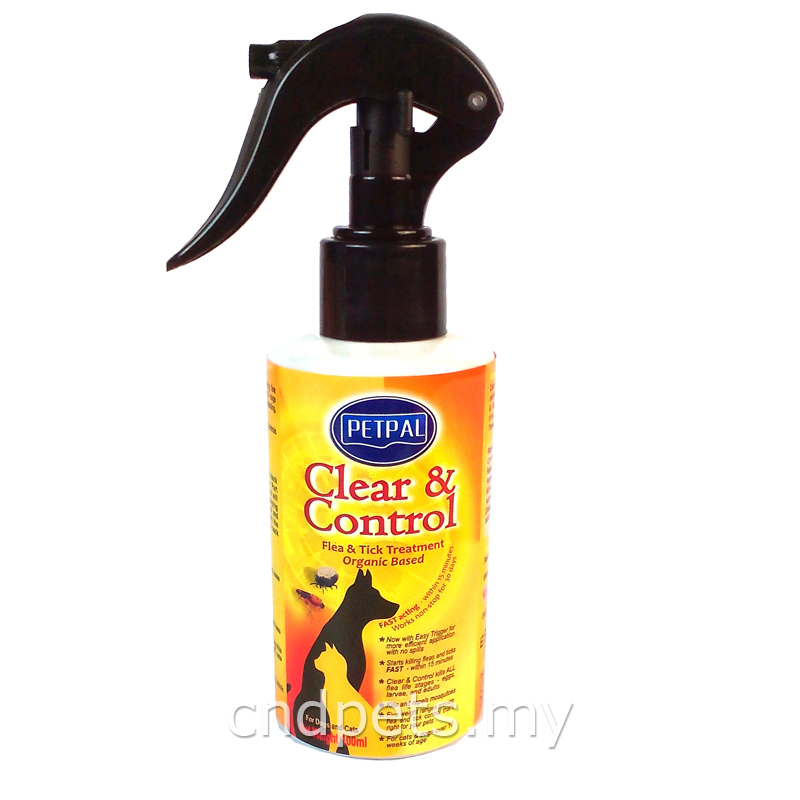 Petpal Clear & Control Flea & Tick Treatment 100mL
Organic based.

Fast acting within 15 minutes.

Work non-stop for 30 days.

With Easy Trigger for more efficient application with no spills.

Clear and control kills all flea life stages - eggs, larvae and adults.

Kills and repels mosquitoes.

For cats & dogs over 10 weeks of age.
Expiry: 30/01/2020
What's in the box?
1 x Petpal Organic based Flea & Tick Treatment 100mL