PETPAL Hot Spot & Anti Fungal Spray, 50mL
For the treatment of:
Itchy Skin Relief
Fungus, Ringworm, Yeast
Bacterial Infection
Inflammation, Flea Bites
Allergies
Safe for new born kittens and suitable for all animals
Alcohol free, No Chemicals
Oil Free, Fragrance Free
Petpal Hot Spot & Antifungal is 100% all-natural skin care solution that is formulated for all skin types and all ages of cat. Works to treat skin problems and support overall health of your cat's skin. Treat fungus, ringworm, skin itch, allergies and infections without serious adverse effect.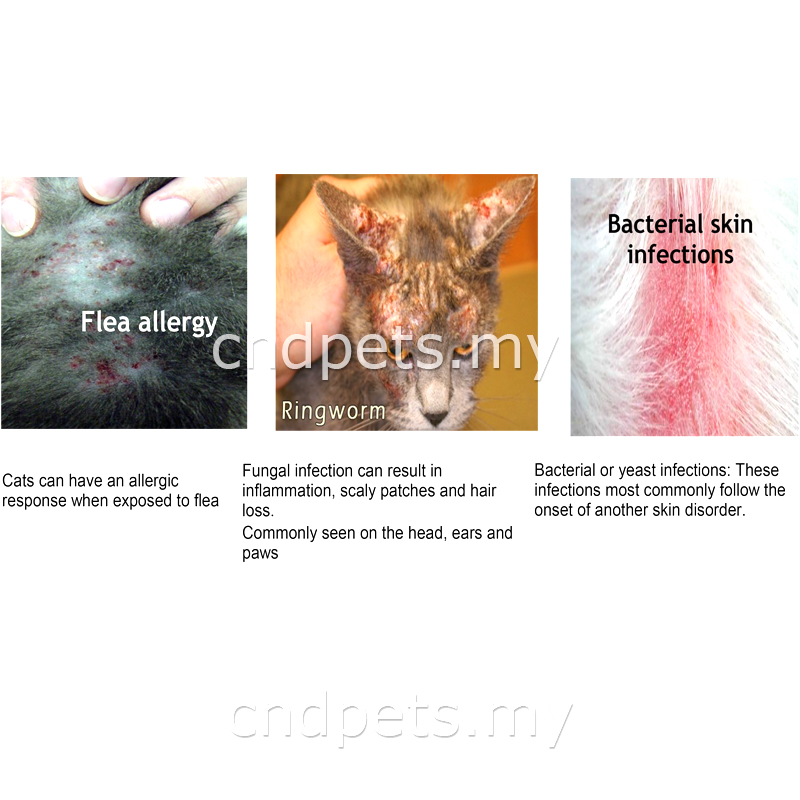 Ingredients: Oxydized water, Proprietary-controlled solution, ionic compound
Direction For Use: Move excess hair from affected area. Spray Petpal Hot Spot & Antifungal on the affected area to clean, treat infections and promote healing. Repeat 1-4 times daily or as needed. If dressing is required, apply Petpal Hot Spot & Antifungal liberally onto the dressing. Repeat until skin is healed. Allow to dry naturally. No rinsing required.
Expiry: 30/12/2020
What's in the box?
1 x PETPAL Hot Spot & Anti Fungal Spray, 50mL