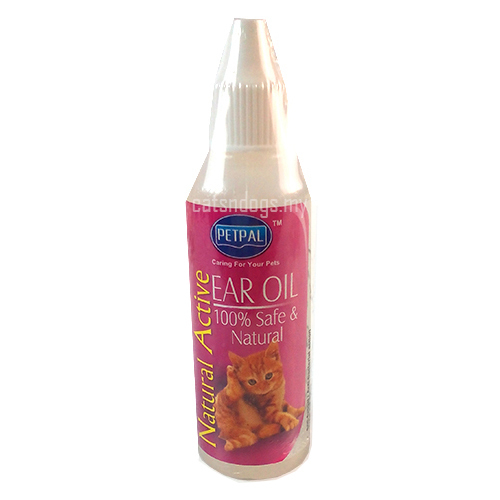 Petpal Natural Active Ear Oil, 35g, R3421
100% Safe & Natural
Anti Fungal and Anti-bacterial action
Treat ear mites
Remove unwanted debris
Eliminates ear odours
Low toxicity and is safe for animal and humans
Non-staining and eco-friendly
Direction to use:
Hold the ear dropper near the ear. Administer 1 or 2 drops in the opening of the ear canal. Massage the ear area with circular motion to ensure the oil spread thoroughly.
Please allow cats to shake its head as dirt and debris will mix with the Ear Oil and dislodge. Clean the outer part with cotton ball or clean towel.
Ingredient: Natural Vegetable Oil.
Expiry:June 2020
What's in the box?
1 x bottle of Natural Active Ear Oil 35g