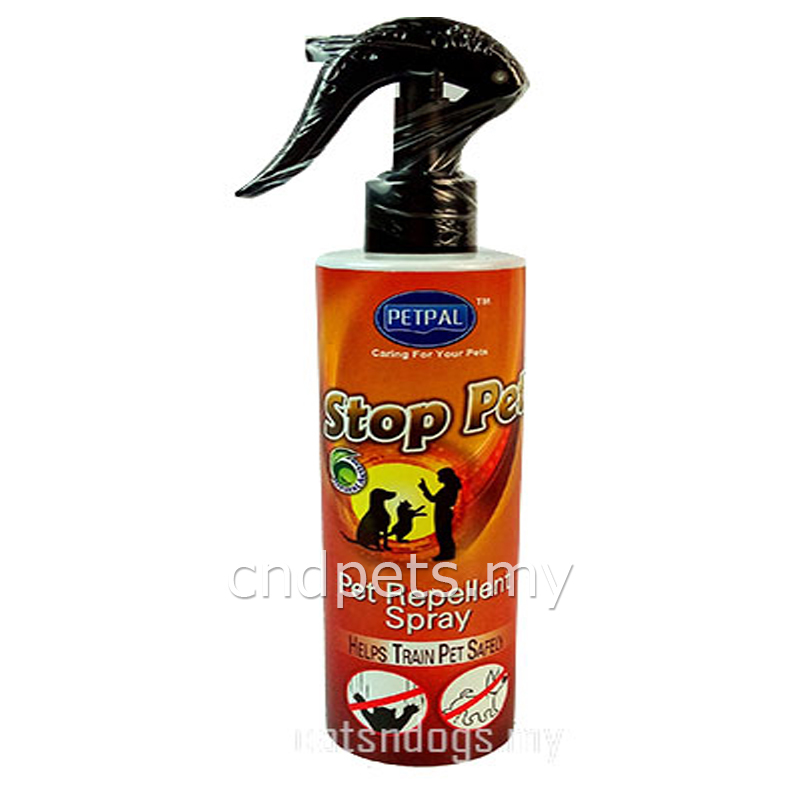 Petpal Stop Pet Repellent Spray, 320g
Helps protect furniture, carpets, landscaped beds, trees, scrubs, garbage bins, etc
Training aid for cats and dogs
Contains no harmful chemicals
Natural Formula
Safe for use indoor and outdoor
Quick result formula
Do not spray directly on animals
Natural Formula
This long -lasting, concentrated formula contains natural repellent scents which pets dislike and prefer not to smell. The aversion to the product is what causes pets to stay away from treated areas. Safe for both indoor and outdoor use.
How it Works?
Pets and strays will habitually visit the same areas - seeking familliar animal scents - to mark on it. Petpal Repellent Spray will mask the urine odors, causing the animal to stay away from that spot.
How to Use?
Apply the spray to the spots such as beddings, trees, shrubs, garbage bin, plants, Product is effective for 3 days or as long as the repellent scent is present.
Repeat application as necessary.
A Great Training Aid
May be used as a training deterrent for pets and strays. To train and break a pattern of habitual behaviour. May need to apply prequently. When the animal's behaviour changed, application frequency may be reduced.
Active Ingredients:
Cymbopogon citratus Oil, Pinus sylvestris Oil
Other Ingredients:
Water, Emulsifier
What's in the box?
1 x Petpal Stop Pet Repellent Spray, 320g