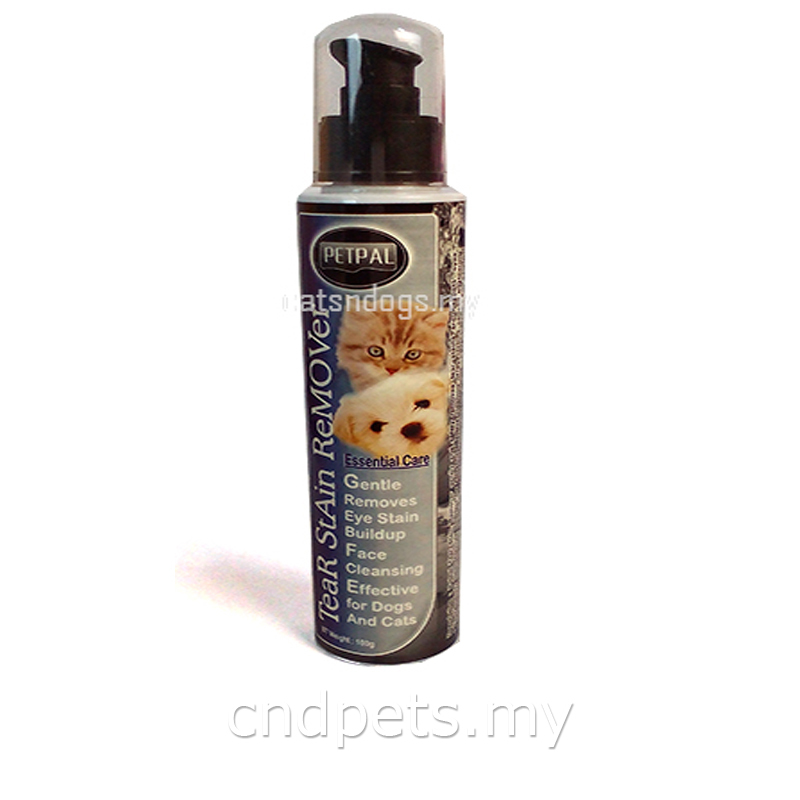 Petpal Tear Stain Remover for Cats and Dogs, 100g
Essential Care for your pets

Gently removes eye stain buildup

Face Cleaning

Effective for dogs and cats
Petpal Tear Stain Remover gently and safely removes tear stains around pets eyes. Easy to apply lotion formula.
Perfect for safe and effective cleaning of eye stains caused by tears.
May also be used on other stained areas such as food, urine and blood.
Expiry: 30/08/2020

Instructions:
Hold bottle upright (do not drip into eyes).
Apply 1-2 pumps Petpal Tear Stain Remover onto cotton ball and the wipe tear and/or saliva stained area.
Repeat if necessary using a clean cotton ball.

Composition:
Non foaming formulation containing an anti-odor agent, pH identical to animal skin.
What's in the box?
1 x bottle of Petpal Tear Stain Remover for Cats and Dogs, 100g