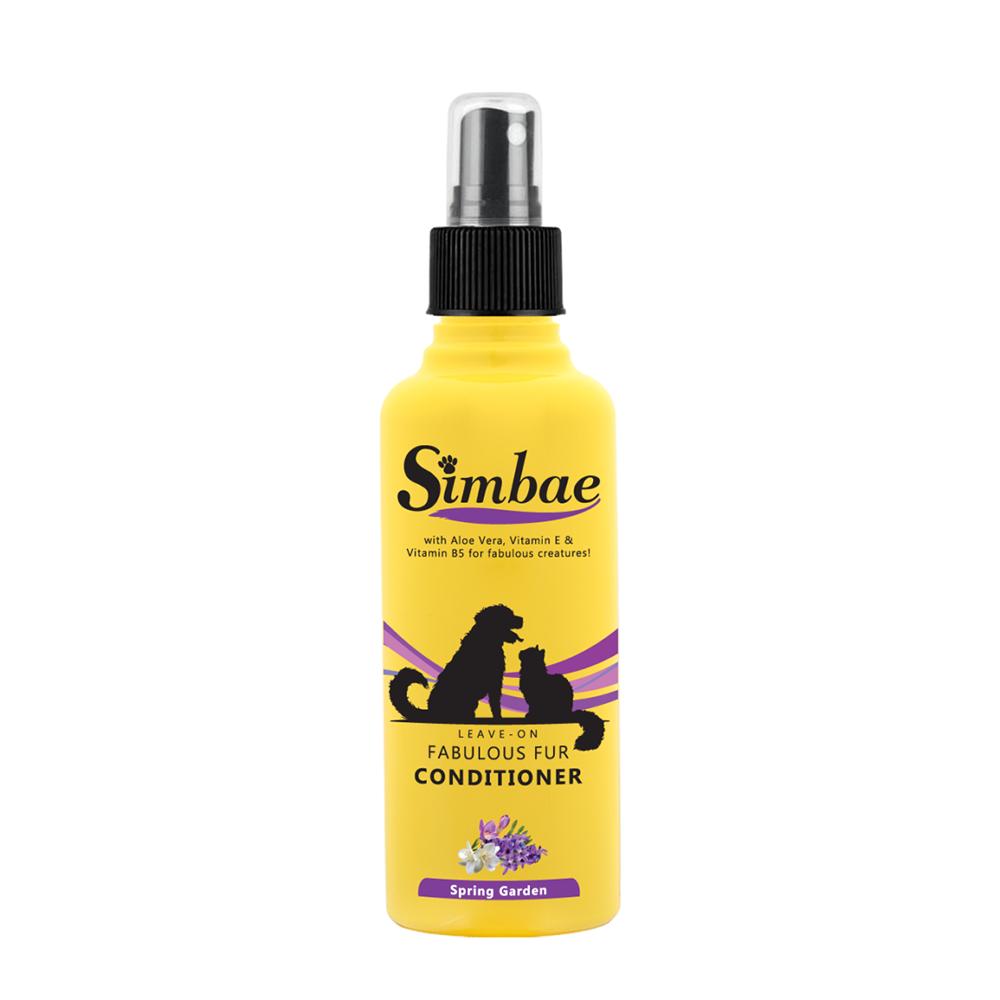 SIMBAE Leave-On Fabulous Fur Conditioners, Spring Garden, 150mL
Blended with Aloe Vera, Vitamin E, and Vitamin B5 made specifically for itching, leaving the skin naturally smooth and fluffy.
Perfect for all cats and dogs coat types, use in between bath days and while brushing.
Natural, Sustainable, Paraben, and SLS-Free for a Safe and Trustworthy Formula.
100% Recyclable Packaging
All fabulous pets love to be adored and pampered by those who love them, so it is important to groom them with only the very best. Fabulous Fur Leave On Conditioner is designed to repair dry frizzy coats, blended with conditioning extracts to revive your pet's fur and to give it a freshly scented coat every day! A smooth silky finish after every brush.
Spring Garden is an intermingling of floral aromas Lavender, Jasmine, Lily of the Valley and Violets – balanced with a Milky Powder. This collection of fragrant blossoms is the embodiment of love, care, and generosity.
Directions of Use
Shake well before using. Simply Spray, Brush & Leave On. Hold sprayer arm's length away and lightly apply onto wet or dry fur while gently brushing through your pet's fur.
Ingredients
Aqua, Glycerin, Cetrimonium Chloride, Herbal Horsetail Plant Extract, D-Panthenol, Polysorbate, Polyquaternium-10, Parfum, Trisodium Salt, Citric Acid, Vitamin E, Aloe Vera.
Non-Ingredients: Simbae is proudly People, Pet & Planet friendly. Simbae products contain NO: Parabens, Phosphates, Phthalates, EDTA, DEA Synthetic Dyes or SLS.
What's in the box?
1 x SIMBAE Leave-On Fabulous Fur Conditioners, Spring Garden, 150mL