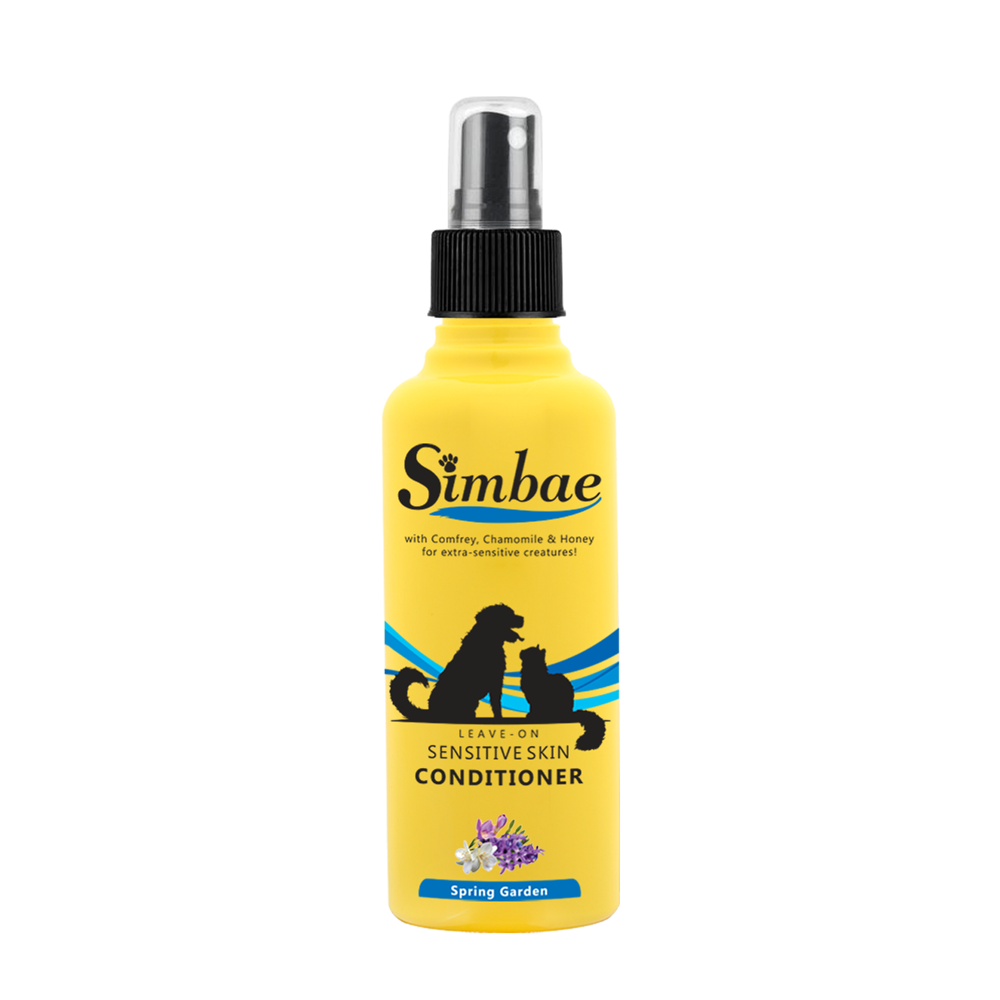 SIMBAE Leave-On Sensitive Skin Conditioner, Country Grove 150ml
Blended with Comfrey, Chamomile, Honey and Aloe Vera, specially created for pets with sensitive skin conditions.
Perfect for pets prone to irritations, itchy, dandruff and in need of fur and skin repair use in between bath days and while brushing.
Natural, Sustainable, Paraben, and SLS-Free for a Safe and Trustworthy Formula.
100% Recyclable Packaging
For sensitive pets that are prone to itches, flakes and bald spots. Sensitive Skin Leave On Conditioner is designed to repair dry frizzy coats, blended with conditioning extracts to revive your pet's fur and to give it a freshly scented coat every day! A smooth silky finish after every brush.
Country Grove is a flowery aroma of Lavender, Geranium Neroli, and Green Leaves blended with Lemon, Apple and Mango, built on warm notes of Patchouli and Sandalwood. A refreshing floral concoction that is cosy and comfortable.
Directions of Use
Shake well before using. Simply Spray, Brush & Leave On. Hold sprayer arm's length away and lightly apply onto wet or dry fur while gently brushing through your pet's fur.
Ingredients
Aqua, Glycerin, Cetrimonium Chloride, Herbal Horsetail Plant Extract, D-Panthenol, Polysorbate, Polyquaternium-10, Parfum, Trisodium Salt, Citric Acid, Vitamin E, Chamomile, Comfrey, Honey, Aloe Vera.
Non-Ingredients: Simbae is proudly People, Pet & Planet friendly. Simbae products contain NO: Parabens, Phosphates, Phthalates, EDTA, DEA Synthetic Dyes or SLS.
What's in the box?
1 x SIMBAE Leave-On Sensitive Skin Conditioner – Country Grove 150ml